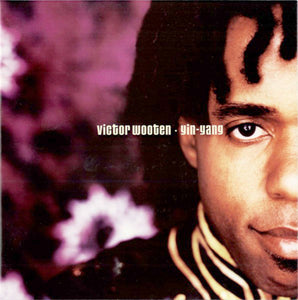 Yin Yang
Regular price
$0.99
$0.00
Victor Wooten's 3rd solo album is a GRAMMY nominated double CD released in 1999. It features many musicians including Bootsy Collins, Bela Fleck, J.D. Blair, Steve Bailey, Carter Beauford, Jeff Coffin, Rod McGaha, Count Bass D, Jonell Mosser, Peter Rowan, Kirk Whalum, Stuart Duncan, Regi, Roy, Rudy, and Joseph Wooten, and more.
 Disc 1 is mostly instrumental while disc 2 contains vocals. Each disc represents the two sides of the Yin Yang symbol with the compositions "Kaila Speaks "and "Kaila Raps" positioned at track 8 on Disk one and at Track 3 on Disc two. These songs are strategically positioned to simulate the black and white dots of the Yin Yang symbol. And to further note, the second tracks on both discs are instrumental and vocal versions of the same song – the title tracks. 
 As you can tell, Wooten is always thinking in creative ways. We believe that listening to these albums will have you doing the same. Think About That. 
Track Preview:
---
More from this collection