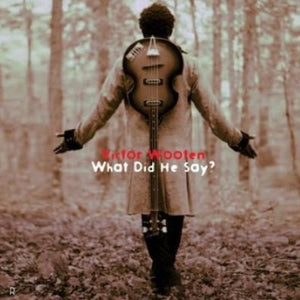 What Did He Say
Regular price
$0.99
$0.00
What Did He Say?, Wooten's second release as a solo artist, further solidified him as a world leader and innovator in the realm of bass, music, and recording. Including other instrumentalists to help round out the compositions, the world began to recognize Victor as a true composer and visionary. Along with drummer, J.D. Blair, the two mesmerized the world as they toured, performing together as a Bass and Drums duo. Together they achieved what the rest of the world originally thought to be impossible. You can hear the magic on the recording.
 What Did He Say? was originally released in 1997. This current version was Re-Mastered and Re-Released on Wooten's own label (Vix Records) in 2011. 
 We thank you for your support and hope you enjoy it.
Track Preview:
---
More from this collection